More Evidence Next iPhone to Have Front Facing Camera, iChat, and More
Another SDK release from Apple means more hints to uncover about their future plans. Today's iPhone OS 4 release was no exception, though the hints it reveals seem to be familiar. The iPad SDK first revealed
tons of evidence
that Apple had, in fact, been working on support for video conferencing iChat as well as support for a front-facing camera.
While the iPad didn't implement these features, it seems likely that the next iPhone will. A
report
from John Gruber last week claimed that the next generation iPhone would carry the following features:
- A4-family CPU system-on-a-chip
- 960x640 double-resolution display
- second front facing camera
- 3rd party multitasking in iPhone 4
3rd party multitasking came true during today's keynote, and SDK 4 evidence continues to contain references to "front facing" cameras.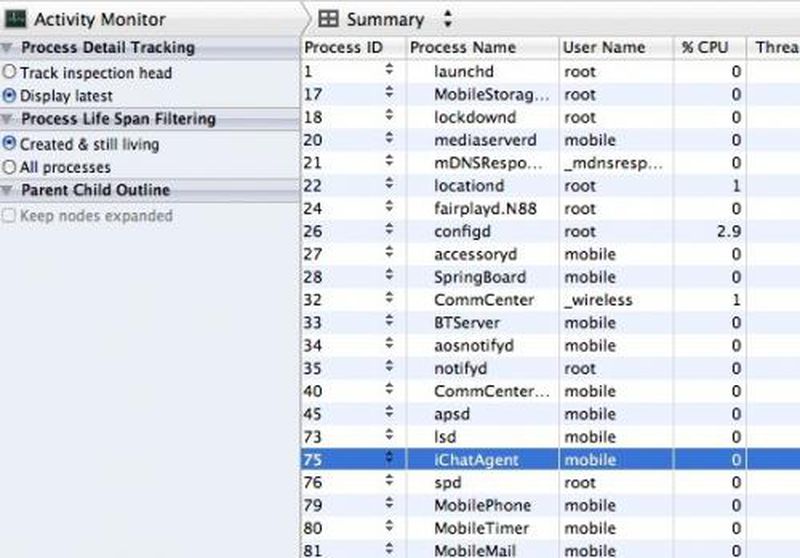 Meanwhile
TUAW posts
evidence of an "iChatAgent" process running on the new operating system (pictured above). Apple is expected to release a new iPhone sometime this summer. Rumors have also suggested that the next iPhone may make its way to the Verizon network as well.