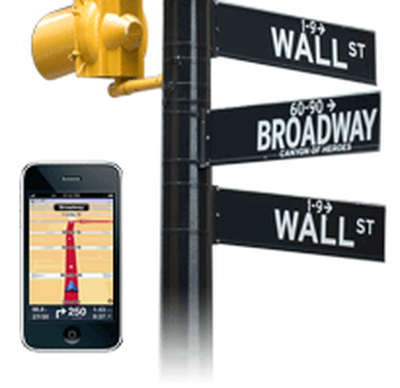 Over the weekend, updated versions of TomTom's turn-by-turn GPS
iPhone application
appeared in the App Store. As
previously announced
the update brings several new features, including real-time traffic information (requires separate in-app purchase) and Google local search.
- REAL TIME TRAFFIC: The best traffic information available today - for the fastest route every time and the most accurate arrival time estimate. Available via in app purchase.
- GOOGLE LOCAL SEARCH: Find countless shops and businesses wherever you are, and navigate directly there. Access the latest Google listings from within the TomTom app.
- NEW MAP: Drive with the latest, most accurate map
- MUSIC FADING: Music fading will gently reduce volume while TomTom gives you driving instructions, and will return to normal volume between prompts.
- AUTOMATIC DAY & NIGHT MODE: Your app calculates local sunrise and sunset times to automatically adjust the screen brightness while driving, for a safer drive.
- ADD LOCATIONS from other applications and websites on your iPhone to your TomTom app and instantly navigate to them or store them as favorites for future use.
Real-time traffic subscriptions are available for $19.99 per year, although shorter daily, monthly, and quarterly terms are also available.