Apple Airs First iPad Commercial During Oscars, Steve Jobs at Event [Ad Video Posted]
Apple just aired their first iPad commercial during the
82nd Annual Academy Awards
. A description of the ad by Doju:
The commercial was just on, depicted a person using the iPad on their lap, going through the various features (iBooks, Pages, Videos, etc. nothing new) with an upbeat song.
The ad ends with "April 3."
Video Posted on Apple.com
The Apple iPad will launch on April 3rd with pre-orders starting on March 12th.
Meanwhile, Steve Jobs is
said to be spotted
at the Oscars tonight as well. Confirmed by another
attendant
: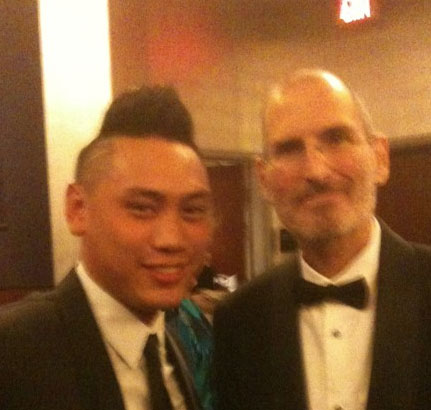 Photo by
Jon Chu
Update
: High quality version of ad available now at
Apple.com
.