Apple Building Up Team for Mobile Advertising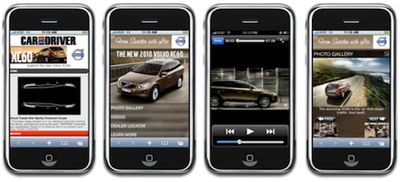 Silicon Alley Insider reports
on an
Apple job posting
published last month for a position dedicated to "next generation mobile advertising". The manager position involves oversight of a team of Apple developers leveraging frameworks in the iPhone SDK for mobile advertising purposes.
The iPhone team is looking for a manager to work on supporting next generation mobile advertising. This will involve managing a talented team of developers working on the frameworks included in the iPhone SDK. The ideal candidate will be responsible for the day to day management of the engineering, as well as related frameworks. He or she will spend much of their time interacting with the engineering team, program managers, other engineering teams, and executives. We need someone who is comfortable working in a fast paced environment with rapidly changing priorities.
A glance at Apple's jobs site reveals several other newly-posted positions related to mobile advertising, including a user experience/design engineer and concept designer based in Cupertino and a web user interface developer in Boston.
Apple purchased mobile advertising firm Quattro Wireless, which is based just outside of Boston in Waltham, Massachusetts, several months ago and has reportedly been looking to revolutionize mobile advertising to address Apple CEO Steve Jobs' view that "mobile ads suck".