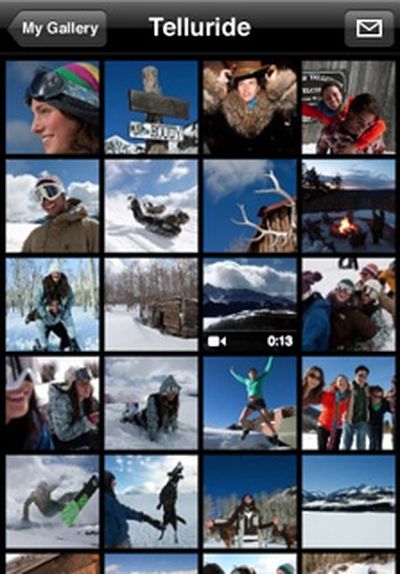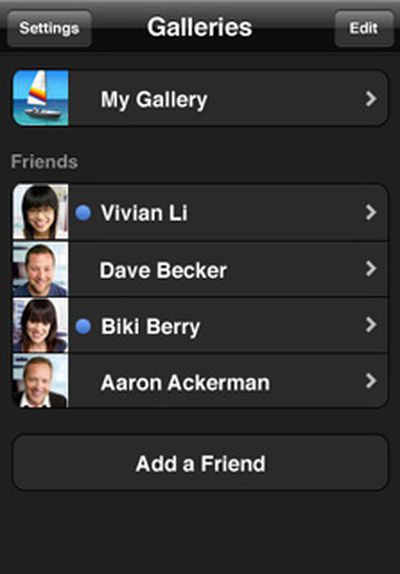 Apple released a new app today that allows MobileMe subscribers to view their uploaded photo galleries. The app also allows MobileMe users to share links to their galleries with others via email and view the galleries of other MobileMe members.
Features
- View your entire gallery including password protected and hidden albums
- Flick through photos and pinch to zoom in for more detail
- Rotate iPhone to see photos in landscape
- View your friends' gallery photos and movies
- Access previously viewed photos when offline
- Easily share a link to an album from iPhone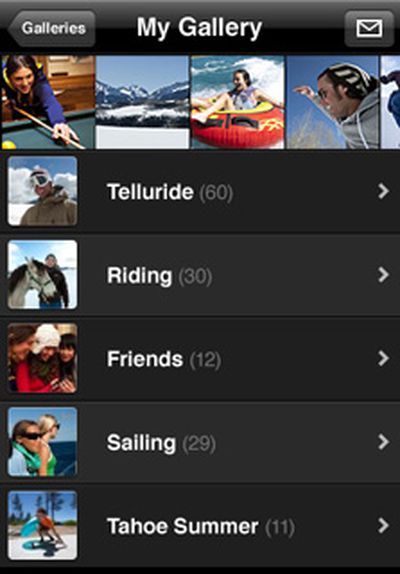 The app is free [App Store link] and requires an active MobileMe subscription to use.