The 'iSlate' - Reviving an Old Name?
Even with news that Apple has registered the iSlate trademark, we can't be certain that's the name the company will ultimately use for their rumored tablet. Of historic interest, however, is the fact that this is not the first time they used the "Slate" term in labeling one of their tablet projects. In the early 1990s, Apple had an unreleased tablet prototype called the "MessageSlate" based on the Newton technology.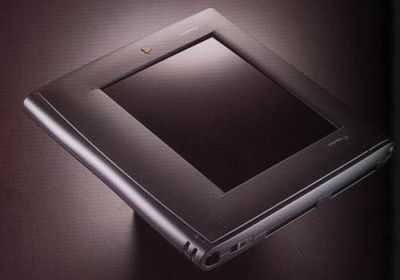 Apple MessageSlate prototype - 1990s
The MessageSlate never went into production. Apple even applied for trademark protection for the MessageSlate name
back in 1993
.