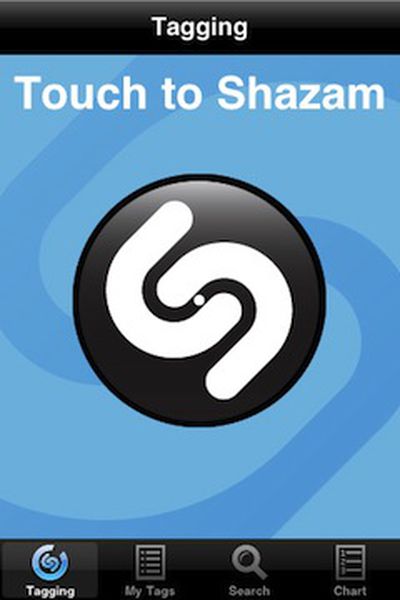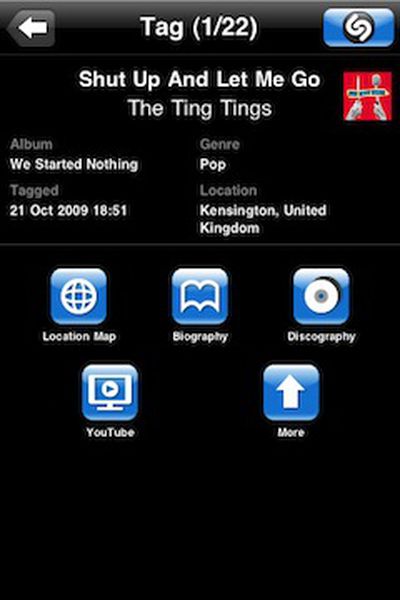 Shazam today
announced
the introduction of
Shazam Encore
[
App Store
, $4.99], a new paid version of the popular iPhone application that allows users to tag and automatically identify songs simply using the device's built-in microphone.
Shazam Encore
offers a number of enhancements and new features over the
original application
, which was one of the early App Store success stories and was
featured
in an iPhone commercial.
Shazam Encore is filled with new functionality, including:
- Improved speed performance: making it even quicker for users to tag tracks and learn more about their music.
- Music recommendations: users can discover other music similar to the track that's been tagged to enhance their music collection and knowledge.
- Find what's hot and popular: Shazam music charts generated by millions of other Shazamers can be accessed to help users keep up to date with the new tracks and players in the music scene.
- Search music: easily find music by artist, album or track from over 8 million songs.
- Drive and Tag: Shazam automatically enters into car mode when the iPhone is placed in an in-car dock to make it simple to discover what's playing on the radio even when driving.
Shazam notes that it will continue to offer full support for the free version of Shazam [App Store], for existing users only. New users of the free application will be limited to only five Tags per month.