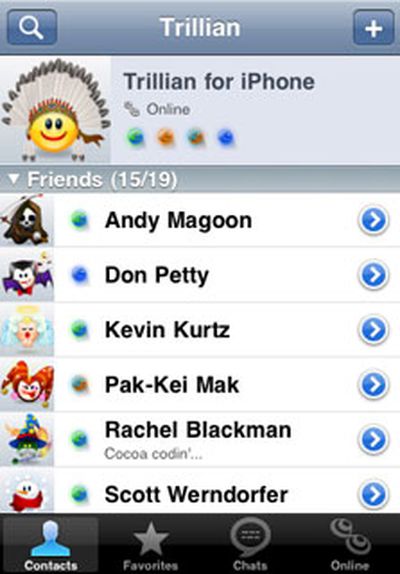 Cerulean Studios, the developer of the Trillian unified instant messaging and social networking application for multiple platforms, recently described the long wait for approval for its iPhone app in its blog:
It's been 60 days since our initial and only submission to the App Store. Unlike many of the horror stories you may have read about, we haven't yet received a rejection notice and we're not frantically going back and forth with Apple fixing reported problems. Despite sending a steady stream of emails to Apple requesting status updates, we continue to receive generic form letters in response - frustrating, to say the least.
The Trillian iPhone app will manage multiple IM accounts and will feature push notifications and integration with the company's Astra Service for contact synchronization and more. Despite the lack of explicit communication from Apple, Cerulean Studios notes that it is still "ready and willing to work to work with Apple to ensure the software meets all necessary requirements."