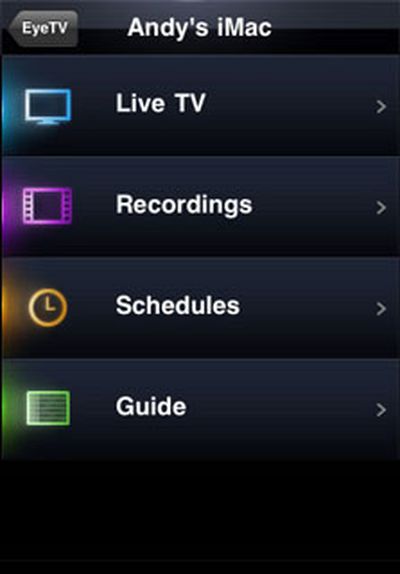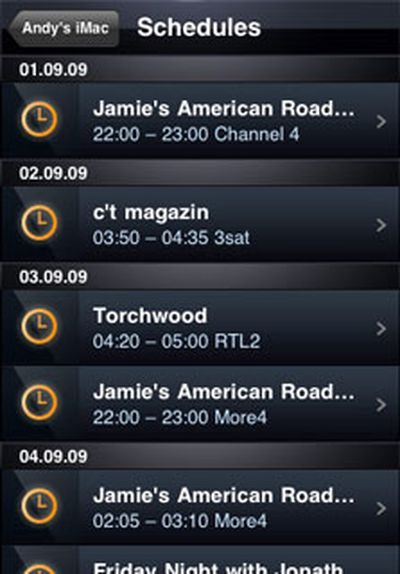 Elgato Systems, the maker of TV software and tuners for the Mac, has announced that its EyeTV app is now available in the App Store. The app is made to work in conjunction with a Mac running the EyeTV software and its features are as follows:
- Watch live TV and change channels anywhere (Wi-Fi connection required)
- Watch your EyeTV recordings
- Browse the comprehensive Program Guide
- Start recordings back home on your Mac immediately or schedule them for later.
- View and edit your recording schedules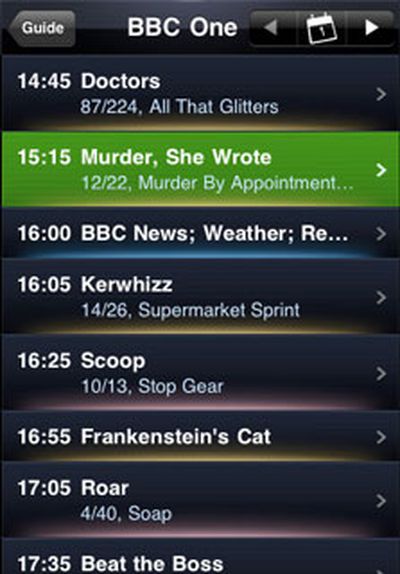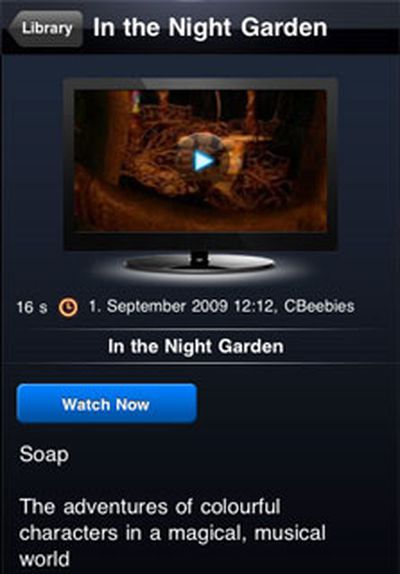 The companion Mac used with the app must be running the EyeTV software, version 3.2 - which was just released today - or higher and it must have a compatible TV tuner connected to it. In order to view streaming live TV on an iPhone with the EyeTV app, the companion Mac must have an Intel Core 2 Duo processor or better.
The EyeTV app costs $4.99 and can be found in the App Store here (link opens iTunes).