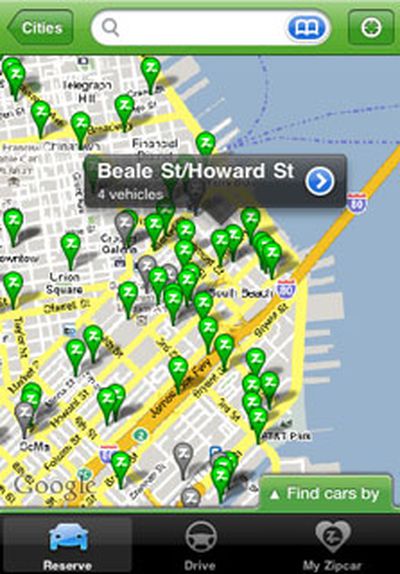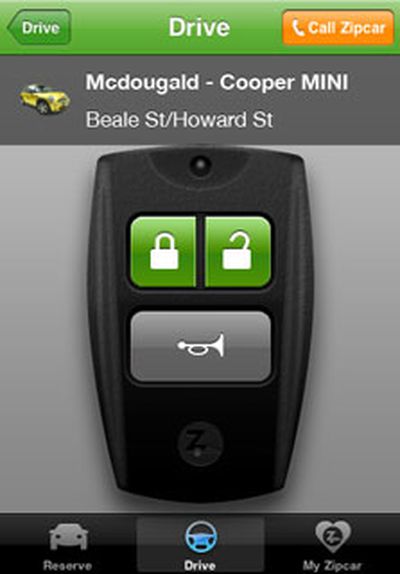 Zipcar's app, which was first demonstrated at Apple's Worldwide Developer Conference in June, made its appearance in the App Store today. The app can utilize the physical location of the iPhone or iPod touch and its wireless connectivity to provide search functionality and common transactions on the go.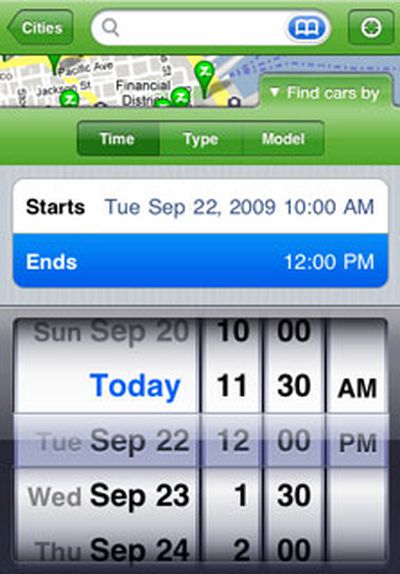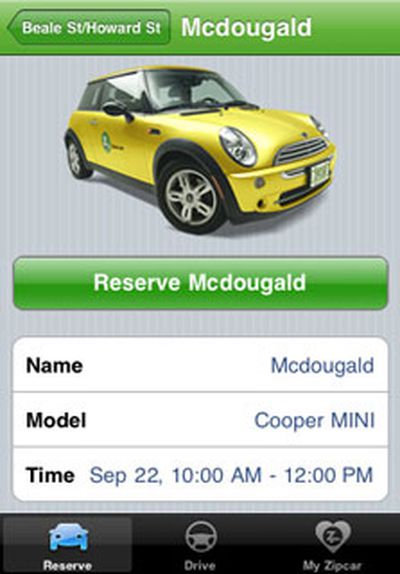 Zipcar, a car-sharing service with locations in various cities and universities around the United States, offers car rentals by the hour or day with costs varying based on the driving plan selected. Through the Zipcar app, members can find nearby available cars, reserve them, and even remotely honk the car's horn and lock and unlock its doors.
The Zipcar app is available in the U.S. App Store here (link opens iTunes) and is free.