Mac OS X Snow Leopard Officially Launched Today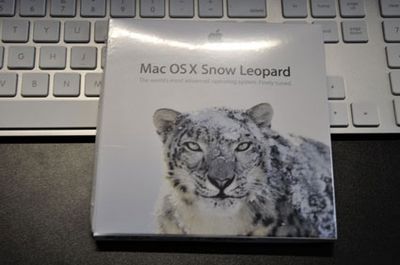 Photo by
Tundraboy
Apple's Mac OS X Snow Leopard 10.6 officially launched today, though to
much shorter lines
than previous launches. Snow Leopard reviews
started appearing
a couple of days ago and most found it to be a worthy upgrade especially for the $30 upgrade price.
Apple has posted a number of support documents detailing changes and tips for the new Mac OS X operating system:
- Bootcamp 3.0 FAQ
- 10.6 Wake on Demand
- New Gamma Settings
- Incompatible Software
- Battery menu changes
- Printer and Scanner compatibility
Apple also provides a detailed list of changes found in Snow Leopard. More discussion and support can be found in our forums.
Snow Leopard is available online through our affiliate partner Amazon.