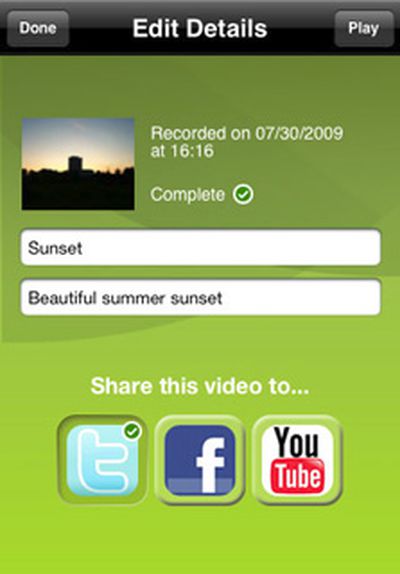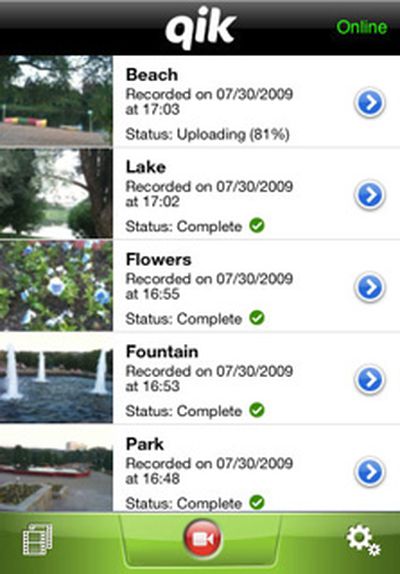 Qik, a popular video sharing application available for a number of smartphone platforms, has officially come to the iPhone. However, its most notable feature - the ability to stream live video - is missing in the version for the iPhone. Instead, users can only upload saved videos to Facebook, YouTube, Twitter, and Qik's own site.
Qik first came to the iPhone unofficially last year as an app available to jailbroken iPhone users through Cydia and was regularly used by Kevin Rose, who demonstrated the app on his blog in October 2008. Rose stated that it would be coming to the App Store, though the date of its availability was not known.
Videos recorded on the iPhone 3GS and uploaded via Qik can be shared with geotagging information so viewers can know the exact location of where the video was recorded. Text fields can save a title and/or brief description for a video before it is uploaded. Available for free, Qik can be found in the App Store here (link opens iTunes). It is compatible exclusively with the iPhone 3GS, the only iPhone model capable of recording video out of the box.