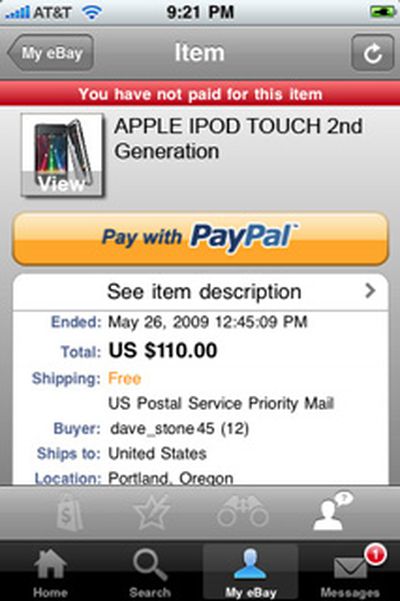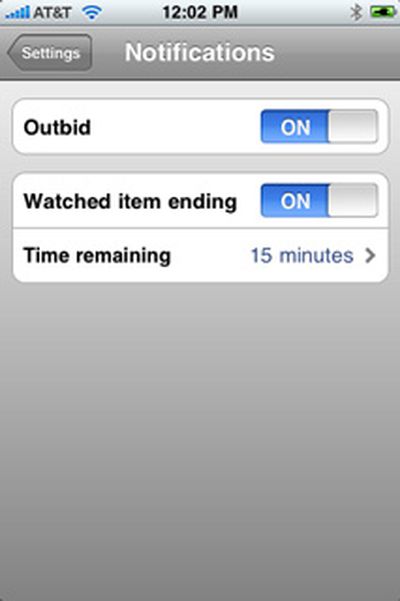 eBay's iPhone app has received an upgrade to version 1.4.0 and now includes push notifications and the ability to pay with PayPal directly from the app. The new push notification feature can let users know when they have been outbid or when the auction of a watched item is about to end.
The App Store description officially lists the following new features:
- Optimized for 3.0 OS
- Integrated Pay with PayPal support
- Push notifications for outbid events and watched items
- Recent detailed seller feedback
- Completed items search
- Description search
Push notifications became available with the iPhone 3.0 firmware update that was released on June 17th. Since that time, a number of apps have been updated to take advantage of this new feature, including instant messaging apps AIM and Beejive, Zillow Real Estate, and others.
The eBay app is free and can be found here (link opens iTunes) in the App Store.