Apple has released two new television commercials for the iPhone 3GS and posted them to its ad gallery.
Voice Control: Demonstrates the new Voice Control feature available on the iPhone 3GS, showing both the calling and music voice functions.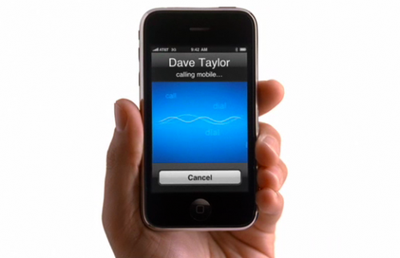 Copy and Paste
: Demonstrates the copy and paste functions available on the iPhone 3GS and in iPhone OS 3.0 for other devices. The ad shows copy and pasting of phone numbers, formatted text and images from Web pages, and maps between applications.