Leaked Matte Case was a Real iPhone 3G S Case?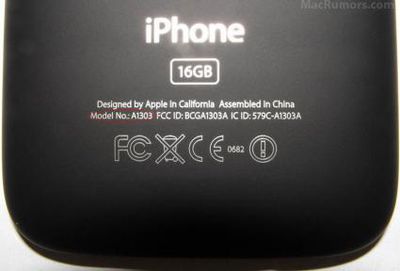 Apple released the iPhone 3G S on Monday with a case that is physically identical to the current iPhone 3G. As a result, most felt that the
matte case photos
that were leaked back in February were likely fake. Strangely enough, however, the photos do appear to have been real cases for the iPhone 3G S.
The leaked matte case design was clearly marked with a new model number A1303 and FCC ID BCGA1303A. Based on the official records released yesterday, this FCC ID does correlate to the new iPhone 3G S:


These model numbers and FCC ID's followed no obvious progression at the time so it seems unlikely that someone simply got lucky in guessing. We're not sure if plans simply had changed at the last minute, but the original leaked case was clearly produced by Apple.