Photos of Next Gen iPhone in Action? Auto-Focus and Compass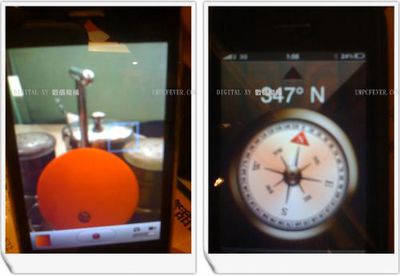 A Chinese-language blog
UMPCFever
posted what it claims are the first photos of the next generation iPhone in action. According to the rough
automated translation
these images show the new iPhone but as it is a prototype the external design may change is not therefore not featured.
According to the report, the new iPhone does contain an autofocus camera that is uses an on-screen square that can be moved by the tap of a finger to chose the object of focus. Also shown is the long rumored digital compass as well as compass software (pictured above). Those features seem to be specific to the next generation iPhone, though the site also demos MMS and Copy/Paste with Images.
We've never heard of any reports from UMPCFever, so we can't judge their credibility, but the features shown seem consistent with circulating rumors as well as leaked video recording interface found in the Beta 3.0 software.