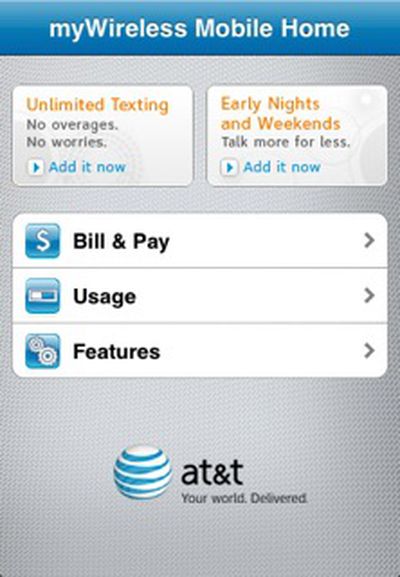 AT&T today announced the availability of AT&T myWireless Mobile [App Store, Free], a new application released a few days ago that allows subscribers to manage their AT&T wireless accounts from their iPhones.
Supplementing AT&T myWireless, a popular service through www.att.com used today by millions of AT&T customers, the Mobile edition for iPhone brings greater ease and simplicity to virtually all elements of account management. The app's primary functions include:
- Bill and Pay - View monthly bill in full and make one-touch payments
- Voice and Data Usage - View all voice and data usage, including text messages
- Features - Browse and manage bolt-on features, including new texting plans and more
The application also allows parents managing several accounts through a family plan to view used minutes broken down by category, data usage, and text messages across accounts.