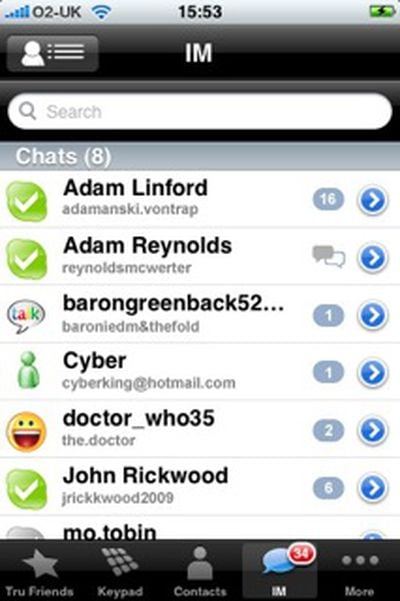 Truphone [App Store, Free], one of the most popular voice-over-IP phone solutions for the iPhone, has been updated to version 3.0. Among the new features are improved voice quality, instant messaging support, and improved performance.
Truphone 3.0 release will provide Truphone users with:
- Superior voice call quality
- A slick, new instant messaging service (allowing you to IM and call Skype and Google Talk users from within the app and to IM Yahoo!, AIM and MSN buddies.)
- Overall improved account management features and application performance.
Truphone 3.0 is a free download offering free calling to other Truphone, Skype and Google Talk users over Wi-Fi, and several combinations of monthly fees and unit charges for landline and mobile calls and SMS are available.