Apple's WWDC 2009 Conference is Sold Out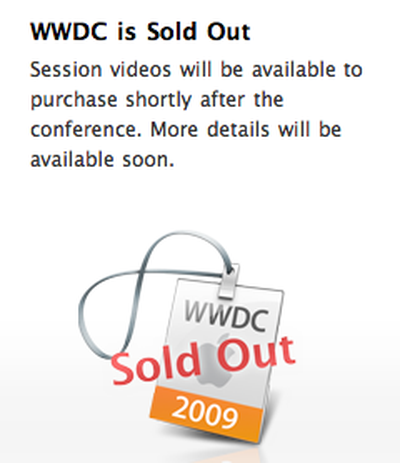 Apple quietly posted a notice on their
WWDC
site that the developer's conference had sold out for 2009.
The news should come as no surprise to most as Apple's WWDC sold out last year as well. With the massive success of the iPhone App Store this past year, many expected interest in this year's conference to exceed last year's.
WWDC takes place between June 8-12th in San Francisco, CA. Apple is expected to reveal more information about the iPhone 3.0 SDK and Mac OS X Snow Leopard at the conference. Rumors also suggest that we'll also see an announcement about the next generation iPhone.