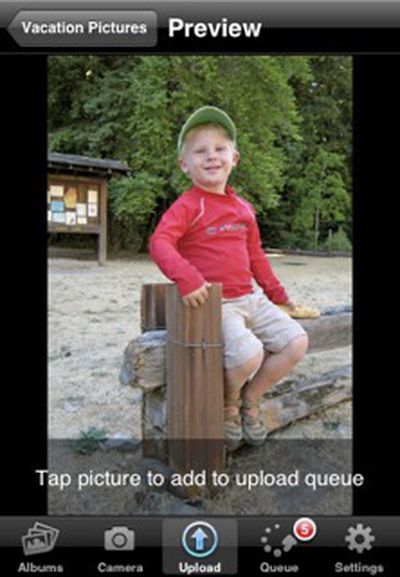 Shutterfly for iPhone [App Store, Free] recently appeared in the App Store, bringing streamlined on-the-go access to the popular photo sharing site.
- Access all your Shutterfly albums and pictures from your iPhone
- Show off and view your online Shutterfly pictures in a stunning full-screen slide show
- Easily add your iPhone pictures directly to your online Shutterfly account
- Instantly post your uploads to your Shutterfly Share personalized website for friends and family to see
According to Shutterfly's press release regarding the launch, users can create new Shutterfly accounts directly from the iPhone application. The press release also highlights the ability of Shutterfly for iPhone to upload multiple photos as a queue in the background of the application.
Because Shutterfly's iPhone App automatically uploads photos to a registered Shutterfly account, it allows customers to instantly post photos to their personalized Shutterfly Share site for friends and family to see. Photo uploads happen automatically in the background, permitting the user to take and upload multiple photos at once. As with all accounts, Shutterfly offers free, unlimited storage, stores images at full resolution and does not delete images.