Limited Run of 4GB iPod Nanos?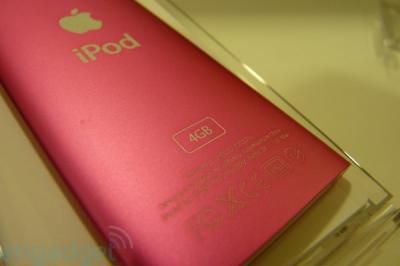 Engadget publishes
photos of what appears to be a 4GB iPod Nano available at a
Dutch retailer
for 119. Additional photos have been posted to
OneMoreThing.nl
.
When Apple announced the new iPod Nanos they announced 8GB and 16GB models. The 4GB model is reportedly a limited run and no further inventory will be available. One report claims that originally 4GB models were planned and that this stock simply represents the limited number had already been produced.