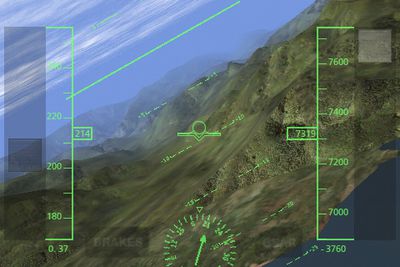 One new release late last week has generated a fair amount of interest amongst our forum members.
Austin Meyer's
X-Plane [
App Store
]
X-Plane for Mac, Windows, and Linux (www.X-Plane.com) is the most flexible and realistic flight simulator on the market for desktop personal computers.
...
And now, thanks to the power of the iPhone and iPodTouch, X-Plane is available for these stunning little platforms. As in the full desktop version, X-Plane for iPhone lets you experiment with different times of day, weather, sky conditions, wind, turbulence and airplanes, all while flying the craft from various different views in the stunning terrain topography of Innsbruck, Austria, home to some of the most challenging mountains and topography for aviation.
The $9.99 simulator has generated positive reviews in both the App Store comments as well as from forum members.
Link to App Store: X-Plane 9