4th Generation iPod Nano Case 'In the Wild'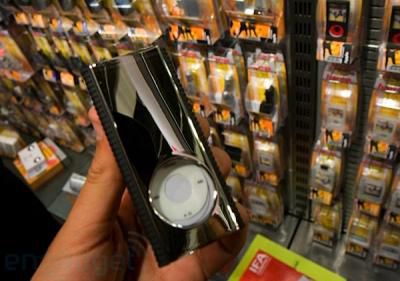 Engadget Spanish
has found
an actual case for the unreleased 4th Generation iPod Nano at the IFA 2008 expo. The case resembles the circulating rumors of the taller/rounded iPod Nano that is expected for release in September.
The case is by Hama and is a Sport Case specifically labeled "for iPod nano 4G".
Word of a taller case were first reported by iLounge. Kevin Rose later added a more details including a mockup photo. Other 4G iPod Nano cases have been seen online but this is the first time it has been physically spotted in the wild.