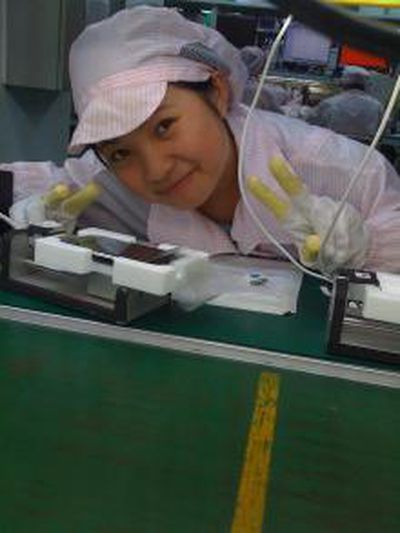 China.org.cn reports on the photos posted to our forum last week of a Foxconn factory worker. Forum user markm49uk had found the photos on his brand new iPhone.
This led to speculation on the identity and the fate of the factory worker's job. Fortunately, it's been confirmed that the employee was not fired based on comments from a Foxconn representative:
"She is definitely not fired," an unidentified representative from Foxconn's factory in Shenzhen, southern China, told the newspaper Xiandai Kuaibao.
The representative did confirm that she was an employee at the Shenzhen factory and that it was likely that the test photos were left on the iPhone's memory "accidentally".