EA's 'Spore Origins' Arrives for iPod First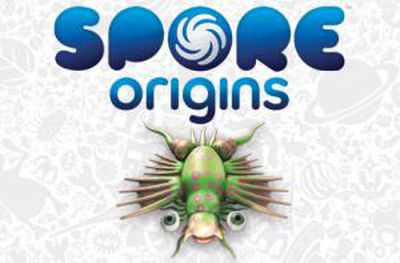 EA's
Spore Origins
has arrived for the Classic iPod and iPod Nano [
iTunes link (not compatible with iPhone or iPod touch)
] well ahead of its multiplatform launch scheduled for September 7th.
The $4.99 game offers an early look at Spore Origins which is also expected for release on the iPhone and iPod Touch soon. EA describes the gameplay:
Eat or be eaten when you play SPORE Origins on your iPod. Guide your spore through its evolution and shape its destiny. Devour smaller creatures, explore primordial worlds filled with bizarre organisms, and avoid larger, lethal life forms. Grow from single-cell to complex predator as you rise through the levels. Customize your spore, and watch it move to the tunes in your iPod. Battle friends by importing their spores into your iPod from the Sporepedia website.
Spore Origins was expected to be released across the iPhone, Nintendo DS and other mobile platforms on September 7th. Spore Origins is a smaller companion game to the desktop version of the game called Spore.
Apple demoed Spore as one of the many examples of iPhone apps that could be developed with the SDK.
Update: A couple of early adopters (see discussion thread) are having trouble getting the game to run.
Update 2: Apple has pulled the game from the App Store.