MobileMe Retail Boxes Shipping to Customers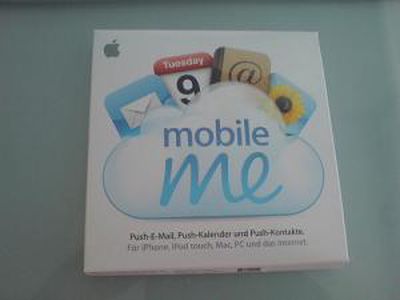 Meckimac.com posts
a photo of the MobileMe retail box that has started shipping to some customers.
The box itself is not particularly useful, as it likely contains only an activation code for a year of MobileMe service. Apple's .Mac service was similarly distributed as a box with an activation code. The MobileMe web service is not yet active, but should appear at Me.com.
Apple has given additional hints that the MobileMe service should come online imminently. They have recommended that all current .Mac owners sync their bookmarks back to their Macs by July 6th. While MobileMe will allow bookmark syncing between computers, it will remove the online web access to them. In order to preserve your bookmarks, you need to make sure they are synced to your Mac.