Apple Accepting iPhone Apps Into App Store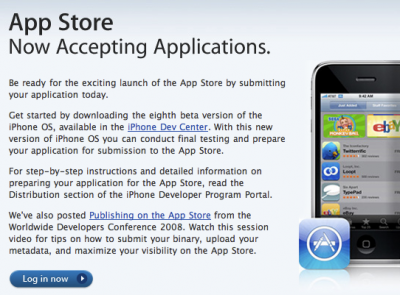 Apple has sent out an email notice to developers that they are now accepting applications to the App Store.
Get started by downloading the eighth beta version of the iPhone OS, available in the iPhone Dev Center. With this new version of iPhone OS you can conduct final testing and prepare your application for submission to the App Store.
Apple is expected to launch the final iPhone 2.0 Firmware and App Store on July 11th alongside the iPhone 3G release. Developers may submit their applications now for availability in the App Store. Apple must approve all applications that are submitted.