More White 3G iPhone Photos...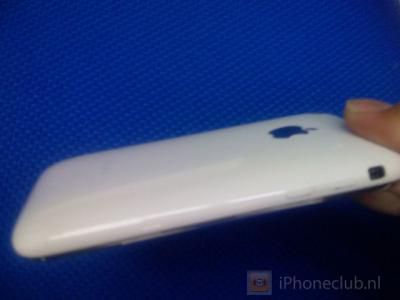 Another set of supposedly "leaked" next generation iPhone photos have been posted to
iPhoneClub.nl
(via
Engadget
). The images depict a white iPhone with a curved back consistent with
circulating rumors.
According to the source - who wishes to remain anonymous - these pics originate from a well known European accessory maker.
These "leaked" photos are rarely accurate, and are typically fake images created by fans. That being said, the images are consistent with circulating rumors describing what the next iPhone may look like. iLounge was the origin of these design rumors with a report claiming to have design specs from 3rd party case manufacturers who had knowledge of the dimensions of the upcoming iPhone.
We post these images for interest only as it has already generated a lengthy discussion in our forums, and we don't necessarily believe these to be real. If the original rumors are to be believed, the iPhone is said to be coming in 3 colors: black, white and red.