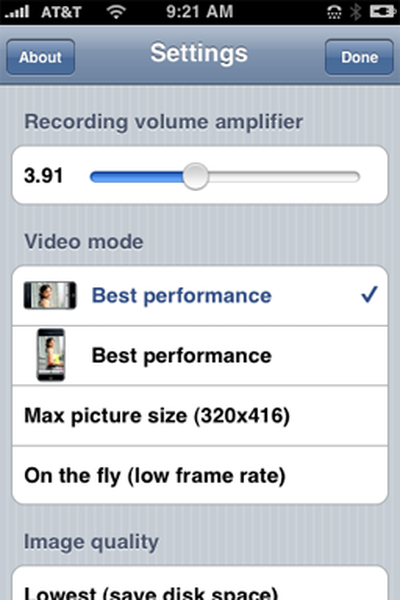 iPhoneVideoRecorder
is a trialware application presently available for Jailbroken iPhones that adds Video recording capability to your iPhone.
iPhone Video Recorder records audio and video to the compressed mpeg4 format, so the recording is space saving, an-hour-high-quality recording will be a file as small as 60MB. iPhone Video Recorder boasts a frame rate up to 15fps which guarantees better recording performance . With iPhone Video Recorder, recording is easy and enjoyable, you may play back the video, download it to a computer, upload to Youtube, or send it out by email as you wish.
With features such as mpeg4 encoding and Youtube uploading, it offers many desirable features. According to their FAQ, they intend on updating the application when the 3G iPhone comes out and also plan on including it in the official iTunes App Store when it launches in June. Those who paid the $19.95 registration fee will get future upgrades for free (including the App store version).
The unregistered version allows only 30 seconds of recording. A Youtube video demonstrates the application.