iPhone No Longer Available in UK [Updated]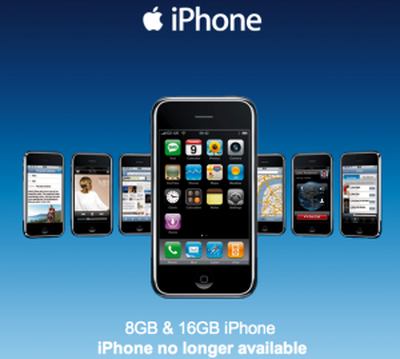 Engadget reports
that
O2
has posted a
notice
on their website that both the 8GB and 16GB iPhones are no longer available in the UK. This
confirms
earlier reports that O2 had end-of-life'd the 8GB iPhone, though it appears even the 16GB iPhone has also run its course.
While the next generation iPhone has been long rumored, most expectations have pointed to an announcement at Apple's Worldwide Developer's Conference which is not scheduled for more than a month from now.
Meanwhile, we have heard that U.S. stock for the 8GB iPhone has also dwindled down dramatically with few new shipments coming in. Even so, Apple continues to list 24 hour shipping for the iPhone in their UK online store.
Update: O2's website is now showing availability for 16GB iPhones, but the 8GB model remains out of stock.