Apple Developing Wiimote-Like Controller?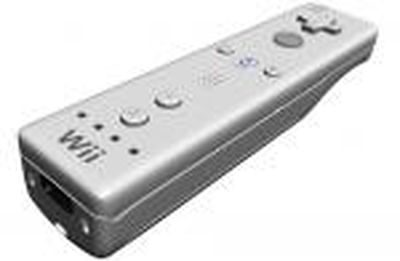 AppleInsider reports on a new Apple patent application that was published today that reveals Apple has done research on a 3D remote similar to the Nintendo Wii remote.
The present invention can include multi-dimensional (e.g., 2-D or 3-D) remote control systems that can detect an absolute location to which a remote control is pointing in first and second orthogonal axes (e.g., the x- and y-axes). Remote control systems of the present invention also can detect the absolute position of the remote control in a third orthogonal axis (e.g., the z-axis).
The 3D remote could be used to manipulate objects and photos on the screen as well as zoom in and out based on user movements.
The patent application describes the use of fixed light sources as well as accelerometers resembling the implementation of the Nintendo Wii controller. The Nintendo Wii has been the surprise hit amongst the next generation gaming consoles primarily due to its innovative controller. AppleInsider speculates that Apple's version of the controller is intended for the Apple TV.
As with all patent applications, this may not represent technology planned for any particular project, though recent job descriptions have listed "remote controls" as one of the technologies Apple is developing. Apple currently ships the simple Apple Remote with their iMacs and Apple TV.