BBC iPlayer Now iPhone Compatible [Updated]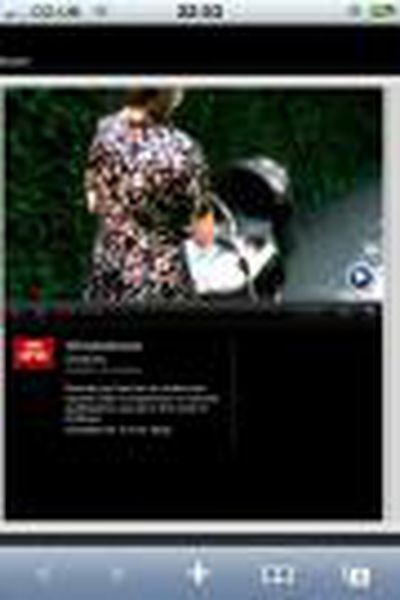 BBC had previously announced that they would be launching their iPlayer service for the iPhone and iPod touch. Yesterday, BBC officially launched a Beta of their iPlayer for iPhone. iPhone and iPod touch users who navigate to the iPlayer site (http://www.bbc.co.uk/iplayer/) are now be greeted with some limited streamable content.
While there was some speculation that the release may be related to Apple's SDK, the service is based entirely in the iPhone's Safari browser. Available BBC content has been encoded into h.264 for native playback within Safari.
Only a limited selection is currently available, and content is geographically restricted to UK residents.
Update: BBC Blog describes what they've done:
Back to BBC iPlayer on iPhone implementation: we're not using the new Apple SDK, nor are we using the much-rumoured Flash for iPhone (no - we haven't seen it, either). Instead, we're creating 516Kbps streams (400Kbps H.264 video, 116Kbps AAC audio) that show off BBC programmes brilliantly on an iPhone.