Unofficial iPhone Game Demos Unique Possibilities
A Youtube video of an upcoming puzzle game for the iPhone demonstrates how developers could use the unique capabilities of the iPhone as part of the gaming experience.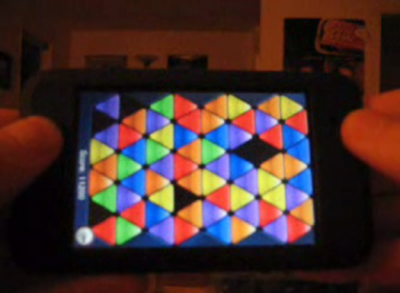 Trism
is a puzzle game, requiring the player to align the the triangles together in three or more consecutive triangles of the same color. Rows of triangles may be moved with the use of the touch screen, and grouped triangles will disappear. The remainder of the triangles will fall into the open space left. The direction of the fall depends on the vertical orientation of the iPhone at the time the triangles disappear. The
video
demonstrates the basic gameplay well.
The game is currently under development as an "unofficial" 3rd party application and requires a jailbroken iPhone. However, the developer is planning to relaunch it once the official Software Development Kit is released. Apple is hosting a media event on March 6th to announce details about the iPhone and iPod Touch SDK.
A demo of the game will be available on demiforce.com.