Christmas 'Get a Mac' Ad on Apple.com
Apple is featuring a new Christmas themed 'Get a Mac' advertisement on the front page of their website at Apple.com.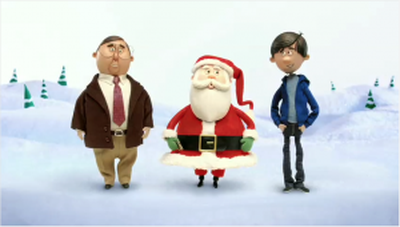 The new ad depicts "Mac" and "PC" as stop-motion-like animated characters whose voices are still played by actors Justin Long and John Hodgman, respectively. The two characters sing "Santa Claus is Coming to Town" with a Mac vs PC twist.