New iPod Game: Brain Challenge
Apple has released a new iPod game called Brain Challenge (iTunes Link).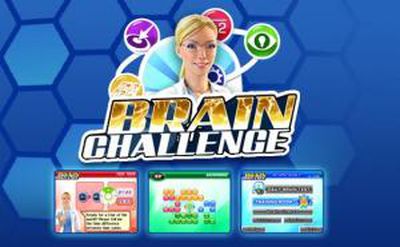 Just like your body, your brain needs exercise to stay in shape Maintaining it simply involves completing small exercises without pain, stress, or boredom. Thats where Brain Challenge comes in! It's like a real vitamin boost for your brain. More than just a game, Brain Challenge is your personal coach and an entertaining, easy solution for keeping your brain alert. With various fun exercises, train you brain whenever and wherever you want on your iPod!
The game is available for all iPods that are compatible with iPod games, including the 5th generation iPod, 3rd generation iPod Nano, and iPod Classic.
Brain Challenge is published by Gameloft and is available for $4.99. A preview trailer of the game is now available.