More Evidence for October 26th Leopard Target Release?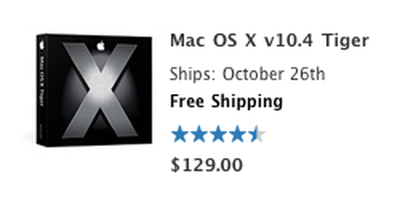 Apple has been
rumored
to be targeting Mac OS X 10.5 Leopard's release on October 26th. More evidence of that comes from Apple's own online store.
While Mac OS X 10.5 Leopard is not yet available for pre-order from Apple, Apple still sells Mac OS X 10.4 (Tiger). If you try to order Tiger now, the estimated ship date is coincidentally also October 26th, 2007.
Update: Apple has updated their store and changed the ship date for Tiger back to "Within 24 hours".