Apple Adds Ringtone Support to iTunes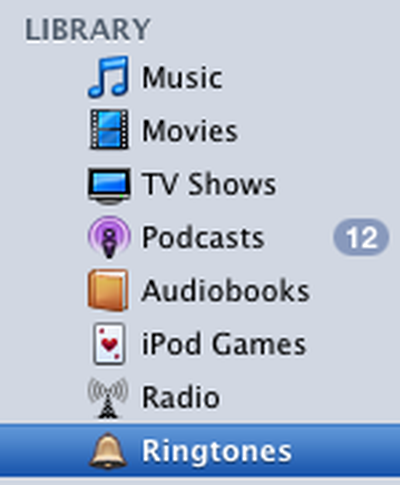 Apple has flipped the switch and activated Ringtone functionality in iTunes.
A new Ringtone view has appeared in the Library column on the left of iTunes, and under the Store menu, there is an option to "Create Ringtone".
If you try to create a ringtone with an arbitrary song, a dialog box pops up and simply says "You can create iPhone ringtones from many songs purchased from the iTunes Store" and does not allow you to convert the song.
If you choose a Purchased Song to create a Ringtone, you are first taken to the iTunes Store to accept the Terms & Conditions for Ringtone sales. If the song is amongst the 500,000 allowed to be converted into a Ringtone, you are taken to the ringtone editor:

As previously noted, you must pay $.99 to convert your song to a Ringtone. The number of songs that are available to be converted to Ringtones appears very limited, however, it appears they are still in the process of updating the iTunes store.
Note: You may have to add the "Ringtone" column to your View Options (Command-J).