iPhone Alternative: Helio Ocean
While we await "media" coverage for Apple's announcement today, here's another option to explore...
With all the iPhone hype, there's been some notable criticisms and limitations, and if you are on the fence, there is at least one interesting alternative.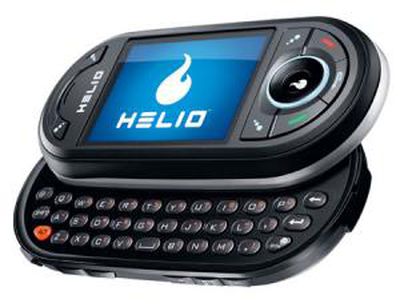 Helio.com offers an interesting phone called Ocean which they describe as "The ultimate mobile machine".
The Ocean offers a dual-slide design, providing both a traditional alphanumeric keypad as well as a full QWERTY keyboard. It also offers 3G network capability, MMS, video recording, built in flash, Google Maps with GPS and Instant Messaging capabilties -- all notably absent on the iPhone. The Helio costs $295.
Helio is clearly positioning the Ocean as an iPhone alternative with their comparison chart detailing the differences between the Ocean and iPhone.
Obviously Mac integration and web browsing can't compare to the iPhone, but if messaging is a high priority for you, the Ocean looks like a viable alternative.