'It's Showtime': September 12th, 2006
Several news outlets are confirming the media event that Apple is holding on September 12th 2006.
More details of the event were released today when Apple sent out invitations to select media members. The invites says "It's Showtime":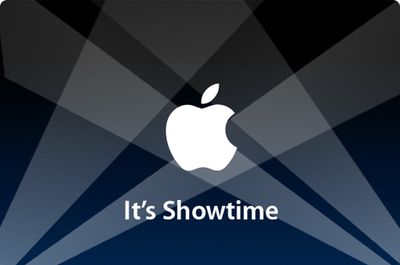 First word of the event leaked out on August 31st, with multiple reports of a media event to be held in San Francisco. Today, the digital invitations were sent out confirming the event and setting a time and place.
The announcements will take place at 10:00am Pacific time at the Yerba Buena Center for the Arts in downtown San Francisco. Based on the title of the invitation, it appears likely that the long rumored Movie Store will finally be released.
Businessweek recently provided some early details of the service, which they claim to offer movies from $9.99-$14.99. Meanwhile, Appleinsider feels a new video streaming device will also be introduced. Meanwhile, Core 2 Duo iMacs and new iPods are also expected.
If you have access to this media event, please contact us.