New, Fun Products Next Week?
In a News.com story, Apple has invited journalists via email to Apple's headquarters next week for the release of some "fun new products."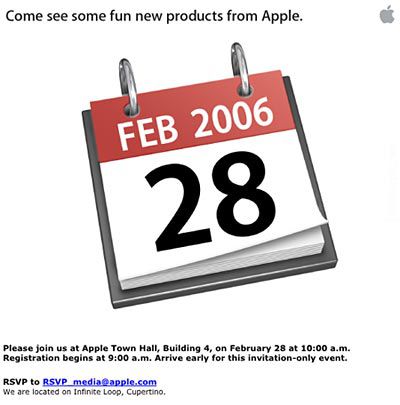 Differing from previous invitations, Apple gives no hint as to what the expected releases are going to be - only the date of February 28th on a calendar.
Apple has hosted a number of these media events in the past to launch new products.