In iOS 14, Apple has added a new Privacy Report feature to its Safari browser that's designed to prevent websites from tracking your internet usage as you browse.
The feature expands on Apple's Intelligent Tracking Prevention functionality, and severely limits the extent that sites try to track users for ad targeting and analytics.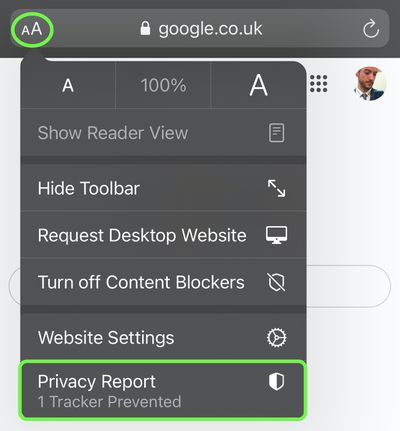 To access the Privacy Report in Safari on iPhone and iPad, tap the Aa icon in the URL bar and choose the Privacy Report option.
With the report open, you'll be shown which sites are using trackers, how many trackers are installed on each site, and the most prevalent trackers identified across multiple sites.


Note that cross-site tracking prevention needs to be enabled in Settings for Privacy Report to work, but it's on by default so it's unlikely you'll need to make any adjustments.
For more on everything that's new in Safari, including the privacy features included in Safari for iOS 14, make sure to check out our Safari guide.