Many iPad owners know how to take a screenshot using the device's physical buttons, but many ‌iPad‌ owners using connected keyboards may not realize that they can also use keyboard shortcuts that make capturing screenshots even easier.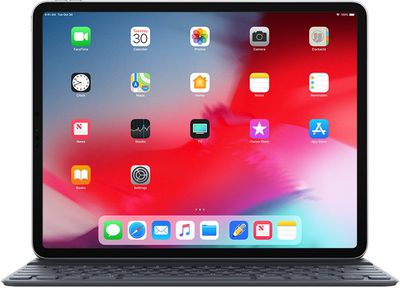 Apple has brought its macOS screenshot shortcuts to iOS, so if you often make screen captures on your Mac then you'll already know the following keyboard shortcuts. Bear in mind that you'll need an iPad-compatible keyboard like Apple's Smart Keyboard or a third-party Bluetooth keyboard to perform them.


Pressing these keys together will capture a photo of whatever is on your ‌iPad‌'s screen and then automatically save it to your Camera Roll in the Photo app.



Pressing these keys in combination will take a screenshot and then open said screenshot in Instant Markup, allowing you to annotate the image, crop it, share it, and more.
For further help on using the various tools available to you in iOS Instant Markup, check out our dedicated guide.