Last year in iOS 13, Apple introduced new hearing features in the Health app that are designed to help users avoid being exposed to high levels of sound when wearing headphones for an extended period of time. In iOS 14, Apple is advancing its hearing features by adding the ability to measure the volume level of what you're listening to in real time and reduce loud sounds.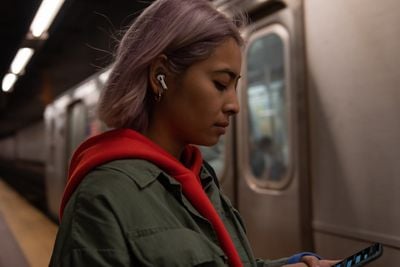 With the new Reduce Loud Sounds feature, Apple is putting more emphasis on the health dangers of being exposed to high volume audio. Listening to something at 80 decibels (dB) for more than 40 hours in a one-week period increases your risk of hearing loss. Raise it 10 dB to 90, and damage can begin after only four hours a week. Turn it up over 100 dB, and listening for just a few minutes a week can cause damage.
Follow the steps below to get iOS to reduce loud sounds over a certain decibel when listening on headphones.
Tap Sounds & Haptics.
Tap Reduce Loud Sounds.
Toggle the switch next to Reduce Loud Sounds to the green ON position.
Use the slider to set the decibel level over which your ‌iPhone‌ or ‌iPad‌ should automatically reduce the loudness. You can set it to 75 to 100 decibels in increments of 5.

These features work with the ‌AirPods‌ and ‌AirPods Pro‌, along with other headphone options.