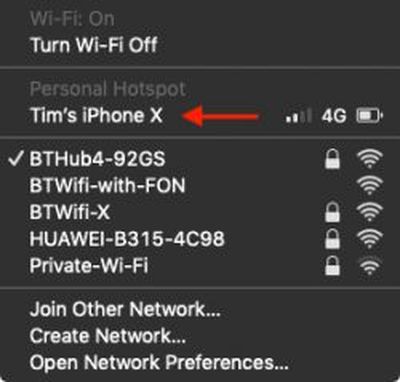 When you set up a new iPhone, iOS gives the handset a generic name that includes the first name of the owner – "Tim's ‌iPhone‌," for example. This default name is used for identifying the device when you plug it into a computer, when someone wants to AirDrop file to you, or when you set up a Personal Hotspot. But there are good reasons why you might want to change it.
If the iOS network settings are ever reset, the phone's name is changed to "‌iPhone‌," making it harder to identify amongst a list of surrounding devices. Or maybe the handset you're using still has the name of the previous owner. Perhaps you just want to give your ‌iPhone‌ a recognizable but less personally identifying moniker for privacy reasons.
Whatever the reason, here's how to change the name of your ‌iPhone‌ (the following steps will work for iPads, too).
Launch the Settings app on your ‌iPhone‌ or iPad.
Tap General.


Tap About.
Tap Name.


Enter the name that you'd like your iOS device to take.
Tap Done.
The name of your ‌iPhone‌ has now been changed, so you should see the change reflected wherever your device's name is used.