Walmart Pay
By MacRumors Staff
Walmart Pay Articles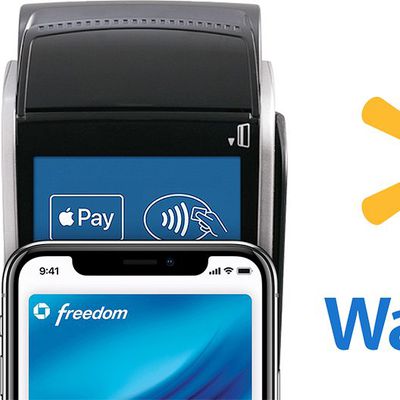 Costco, the world's second largest retailer behind Walmart, recently confirmed that it now accepts Apple Pay and other contactless payment methods at all of its 527 warehouse locations in the United States. Walmart appears to be unfazed by the move, however, as it remains committed to its own Walmart Pay platform in the United States. "Walmart Pay is the exclusive form of mobile payment...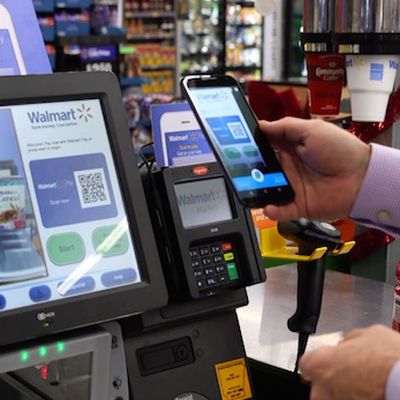 Walmart announced "Walmart Pay" in December of 2015, bundling its mobile payment solution directly into the Walmart app for iOS and Android devices and entering the market one year after Apple's own Apple Pay launched in 2014. Now available nationwide in 4,774 Walmart stores, Walmart Pay is "close to surpassing" Apple Pay in terms of mobile payments usage in the United States (via Bloomberg)....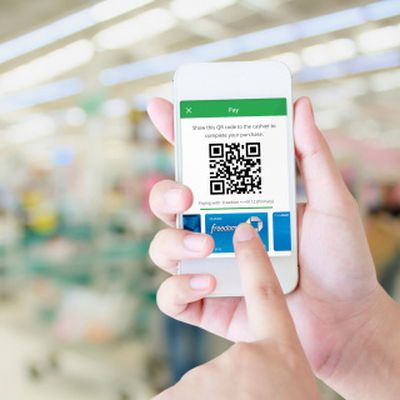 Chase has announced its payments service Chase Pay will launch at Walmart stores in the United States in 2017. The digital wallet will be integrated into the Walmart app for in-store purchases, allowing Chase Visa credit and debit cardholders to pay at the checkout by showing a QR code to the cashier. Chase Pay will also be added to Walmart's website next year, allowing customers to make...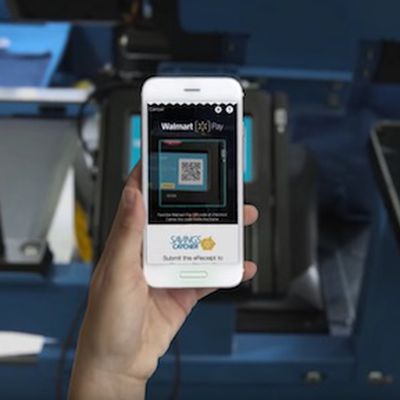 Walmart has announced that its mobile payments solution Walmart Pay is now available in 19 more U.S. states, including Arizona, California, Colorado, Connecticut, Delaware, Idaho, Maine, Maryland, Massachusetts, New Hampshire, New Jersey, New Mexico, New York, Ohio, Oregon, Pennsylvania, Rhode Island, Vermont, and Washington. Last month, Walmart Pay widely expanded to Alabama, Georgia,...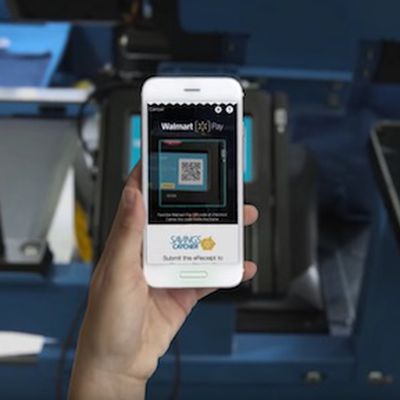 Walmart has announced that its mobile payments solution Walmart Pay is now available in 16 additional U.S. states, including Alabama, Georgia, Indiana, Iowa, Kentucky, Louisiana, Michigan, Mississippi, Missouri, Nebraska, North Carolina, North Dakota, South Carolina, South Dakota, Tennessee, and Virginia. Washington, D.C. is also on board. Walmart Pay is built into the Walmart app [Direct...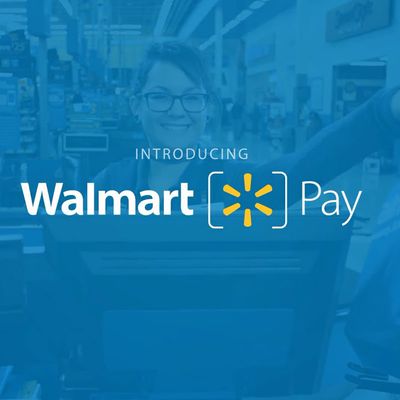 After an initial announcement late last year, and a small test rollout, Walmart is now beginning a statewide launch of its in-house mobile payments solution Walmart Pay in Texas and Arkansas. All 480 Walmart retail locations in Texas will support the mobile wallet service beginning today, as well as the 110 stores in Arkansas. Although the company continues to reiterate its plans for a...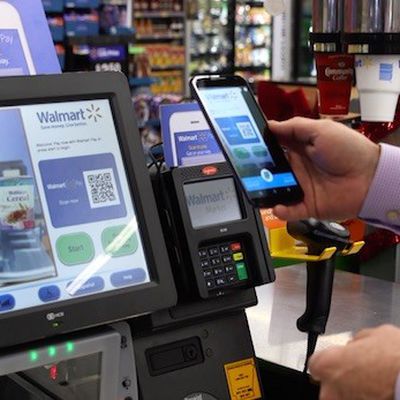 Walmart today introduced its own mobile payments service called "Walmart Pay" built into its Walmart app on iOS and Android. The new Apple Pay competitor will roll out in select Walmart stores in the U.S. this month, followed by a nationwide launch within the first half of 2016. Walmart Pay's QR code-based checkout process will involve opening the Walmart app, selecting Walmart Pay,...