Visa Articles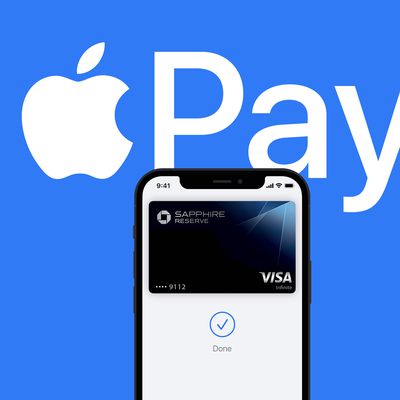 A number of banks are currently pressuring Visa to make changes to the way it processes some payments made via Apple Pay, moves that would reduce the fees the banks pay to Apple for certain transactions, reports The Wall Street Journal. At the heart of the issue are automatic recurring payments like memberships and streaming services. Visa is aiming to change the way it issues tokens for ‌App...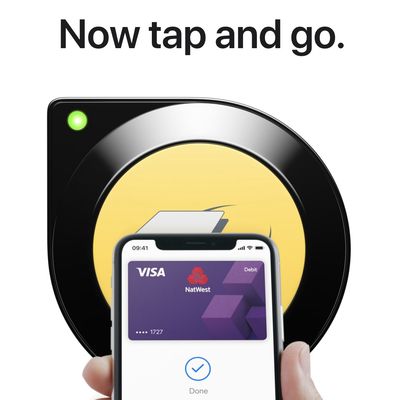 Researchers in the U.K. have demonstrated how large unauthorized contactless payments can be made on locked iPhones by exploiting Apple Pay's Express Transit feature when set up with Visa. Express Transit is an ‌Apple Pay‌ feature that allows for tap-and-go payment at ticket barriers, eliminating the need to authenticate with Face ID, Touch ID, or a passcode. The device does not need to be...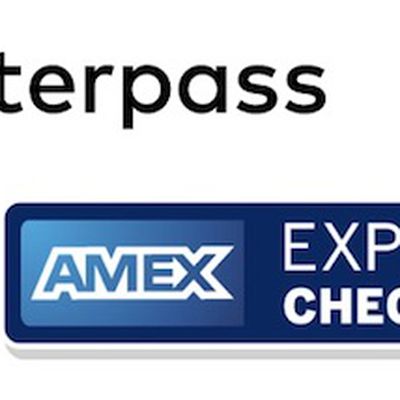 Visa, Mastercard, American Express, and Discover are planning to combine their online payment options into "a single button," hoping to make customers' shopping easier and reduce friction in the checkout process. The button will be a major competitor to PayPal, and combat what's called "the NASCAR effect," where multiple payment logos and options dot the purchasing interface on online...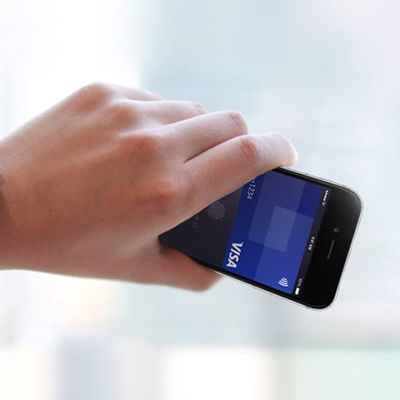 Visa today announced it will eliminate its signature requirement for EMV payments beginning April 2018 in the United States and Canada. The change will apply to both chip-and-signature credit and debit cards, and contactless payment solutions like Apple Pay when linked to a Visa credit or debit card. The change is designed to allow for a more consistent, streamlined, and quicker checkout...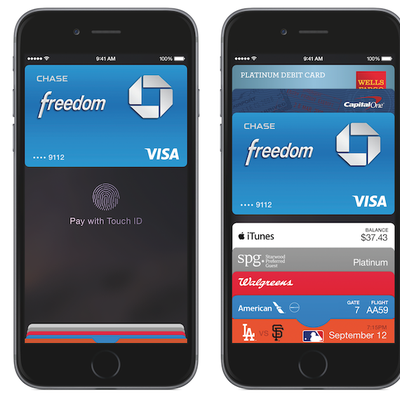 Apple and Visa have been sued by a small company based in Boston this weekend, which claims that Apple Pay violates 13 patents that it holds related to digital payment systems and user authentication technology. The company behind the lawsuit, Universal Secure Registry, filed the complaint in a Federal District Court in Delaware on Sunday (via The New York Times). According to the filing, USR...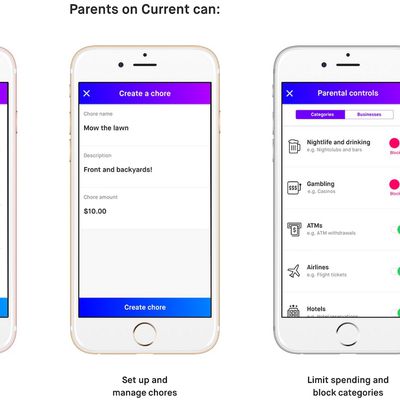 Visa has partnered with payments startup Current and today the companies are launching a new "smart debit card" and iOS app that aim to give kids and parents more autonomy and security when it comes to doling out spending money (via TechCrunch). The new Current card functions like any other Visa debit card, allowing teens and younger kids to spend money without needing cash, but comes connected...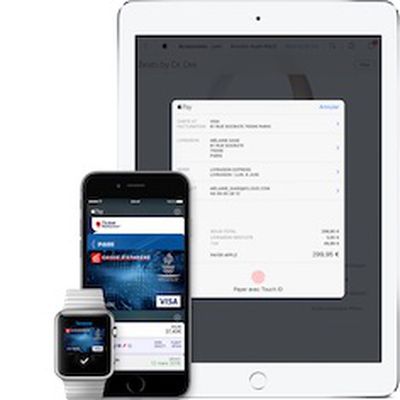 Apple confirmed during its WWDC 2016 keynote that Apple Pay will be expanding to France, Hong Kong, and Switzerland over the next few months in partnership with Visa, MasterCard, and American Express. Visa and MasterCard will be supported in all three countries, while American Express will also be available in Hong Kong. The specific credit, debit, and prepaid cards that can be used in each...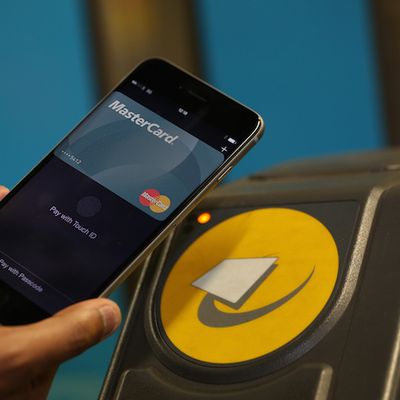 In an effort to increase adoption of contactless payments, major credit card issuer MasterCard has launched a limited time "Fare Free Mondays" promotion, offering free public transit to Apple Pay users in London on Mondays between November 23 and December 14, 2015. Starting today, and on the next three Mondays, MasterCard customers using Apple Pay to touch in and out on London's public...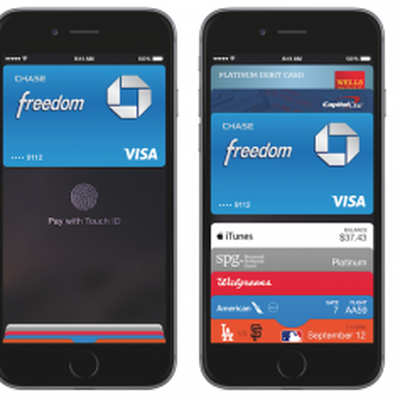 Visa announced on Tuesday that it will be rolling out tokenization in Europe, an essential technology that allows for secure and convenient contactless payments using various technologies (via The Next Web). The tokenization service will be available to financial institutions in mid-April and helps pave the way for the launch of Apple Pay in Europe. "This is an exciting time to be in the...