TweetDeck
By MacRumors Staff
TweetDeck Articles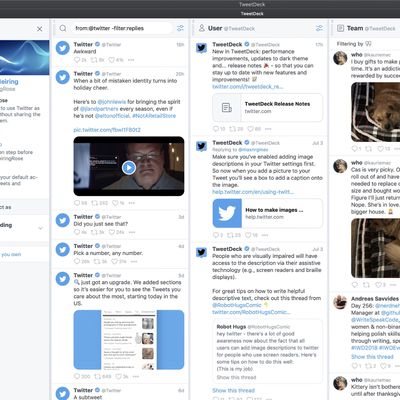 Twitter today announced that it will be shutting down TweetDeck for Mac next month to focus on the web-based version of TweetDeck. "Beginning July 1, the TweetDeck for Mac application will be removed," reads a banner at the top of TweetDeck for Mac. Twitter said users can continue to access TweetDeck on the web at TweetDeck.com. The banner may not appear until restarting the app, and there...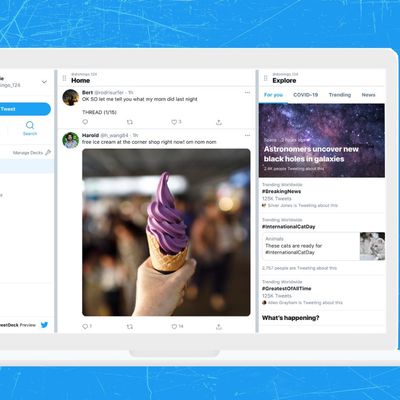 Twitter today announced that it has started rolling out a redesigned version of its TweetDeck Twitter client, which it has been working on since earlier this year. The new version of TweetDeck is rolling out to a "limited number of accounts" of randomly selected people in the United States, Canada, and Australia. According to Twitter, the new design is meant to better align with the...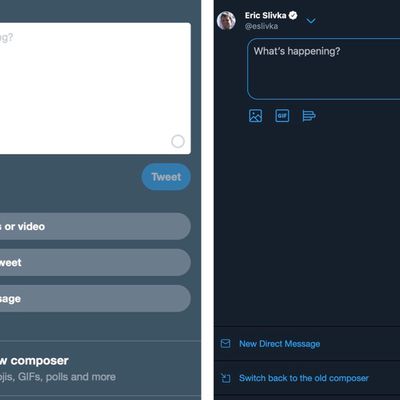 Twitter today updated its TweetDeck for Mac app to introduce a new compose window with a refreshed look and new capabilities. The updated window features a cleaner design with either a dark theme or a light theme based on your preferences. In the screenshot below, the darker theme is depicted, with the original window on the left and the new window on the right. The compose window now...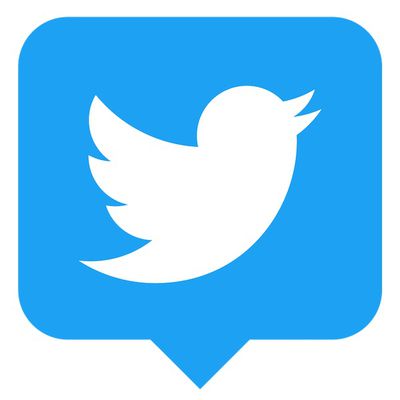 TweetDeck for Mac has been updated with backend improvements that are said to "significantly improve the stability of the app." This includes a fix for a major crashing issue that was affecting many users, including a few of our editors. The full release notes for version 3.11:- This release replaces the old web view implementation with a modern one based on WKWebView. Because of this change ...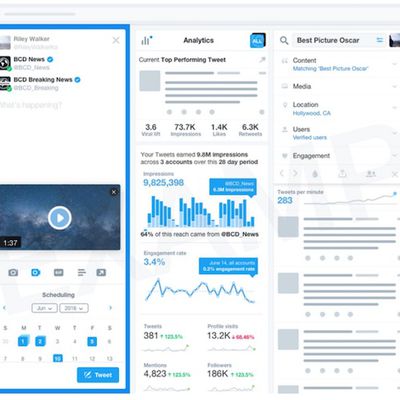 Twitter is said to be "considering" whether to implement an all-new paid subscription tier that would be introduced in a premium package for TweetDeck, Twitter's popular desktop client, and be aimed directly at professionals (via Reuters). If enacted, this would be the first time Twitter charges users for any part of its social media services, which began eleven years ago in March of 2006. A ...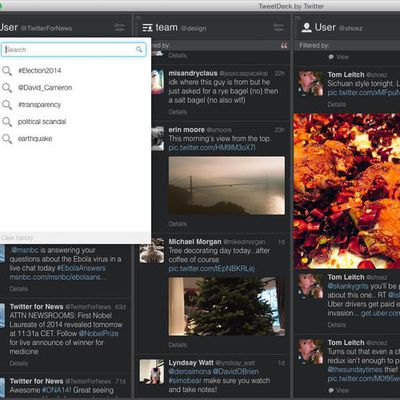 TweetDeck for Mac on Wednesday received its first significant update since August 2014, gaining several new features that have been long overdue for the standalone OS X app. The new features include support for TweetDeck Teams, group direct messages, the ability to add up to four images with every tweet, in-line GIF and video playback, the option to share a tweet via direct message to a group of...