AirPods Hurt Your Ears? Here Are Some Fit Tips and Alternative Earbud Options
Though Apple has designed the AirPods and the AirPods Pro to be as comfortable as possible for most people, there are still some AirPods and ‌AirPods Pro‌ owners who find the earbuds to be uncomfortable and even painful.
In this guide, we've gathered up some helpful tips and tricks for fit, along with some alternatives for when adjusting fit just isn't an option.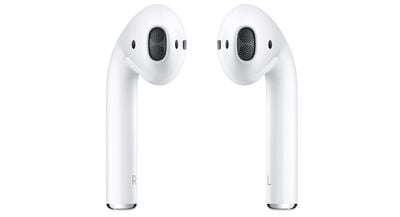 AirPods Fit Problems
Apple's standard AirPods are not adjustable and do not have removable tips, which leaves little you can do if they cause ear pain.

Getting Used to AirPods Over Time
Some users on the MacRumors forums have said that their ears adjusted to the AirPods size after powering through wearing them for a few days to a few weeks, so attempting to get used to them is one possible solution.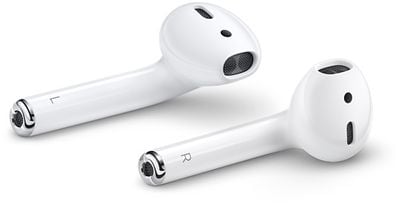 When using this method, you should try to use the AirPods for a few hours each day, giving your ears time to rest in between.

Wearing One AirPod at a Time
To get your ears to adjust, you can also try wearing one AirPod at a time, giving each ear a break from the AirPods while still being able to use them with a connected device. Alternating the ear wearing the AirPod can prevent an overwhelming amount of pain when you need to use the AirPods for longer periods of time, and it allows for longer battery life.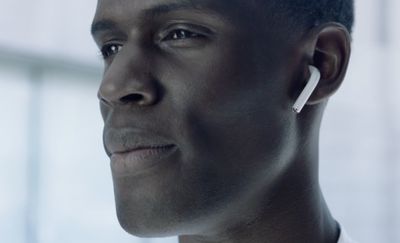 AirPods Placement Adjustment
AirPods are not meant to fit deep in the ear and sit in the contours of the ear, so making sure they're not placed too far into the ear can also potentially help with discomfort. You don't want to put pressure on the tragus of the ear, and sometimes placing the AirPods too deep is the problem.

AirPods That Fall Out
If your problem isn't pain but rather keeping them in place, slightly modifying the AirPods with a thick tape can help to hold them in place. This technique, demonstrated by a MacRumors reader, uses Nexcare waterproof tape, and will require some experimentation on placement of padding to see if it works to adjust fit.


You can also get thin silicone covers for the AirPods from a site like Amazon that can also help them to feel more secure in the ear, as well as tips that are similar to silicone tips but modified to attach to the AirPods. Note that these kinds of tips do not fit in the AirPods case and need to be removed before charging, and they may not be comfortable for people who already find the AirPods to be too large in their ears.

Returning AirPods
Ears come in all shapes and sizes, and in some cases, the AirPods aren't going to be a good fit no matter the adjustment period. In this situation, the best option is to go with an alternative earbud or headphone option.
Apple has a two week return policy, which should give users enough time to test them out to make sure they're a comfortable fit before deciding whether to keep them. Many other third-party retailers also have similar return policies, but make sure to check before making a purchase from a non-Apple retail store.
AirPods Pro Fit Problems
If you're having fit problems with the ‌AirPods Pro‌, which is rather common if you check out the MacRumors forums and Apple communities, there are a few more options than you have with the standard AirPods.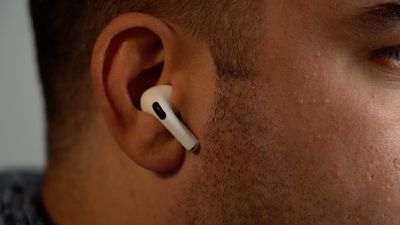 First and foremost, ‌AirPods Pro‌ come with tips in three sizes: small, medium, and large. You should try each of the three sizes to see which feels best in the ear. Surprisingly, some people with smaller ears have found the larger tips to be the more comfortable option, so experimentation is your best bet.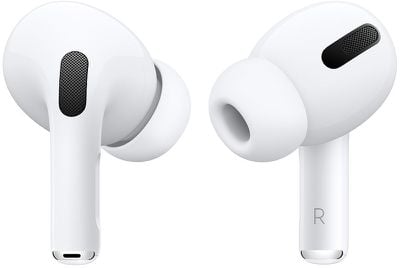 You can also modify the ‌AirPods Pro‌ tips to add in foam, which can make for a tighter and more comfortable fit. MacStories' Federico Viticci demoed the technique in December, which involves removing the foam from an existing set of foam eartips and then adding them to the existing ‌AirPods Pro‌ tips. Full instructions are available on the MacStories website.


Some companies are also working on ‌AirPods Pro‌ foam tips that you can purchase, such as Comply, but these are not yet widely available from reliable sources.
Alternatives to AirPods
There are quite a few alternatives to AirPods on the market at this point in time, and if you're having trouble with the standard AirPods, you're probably going to want to go with something that has the option of silicone or foam tips or an earbud that has a smaller body.
You might even want to forego in-ear earbuds all together, opting instead for more comfortable on-ear or over-ear headphones. Below, we've listed some popular options that people often consider or recommend instead of AirPods. Most of what we're listing is wire-free, but we do have a few wire options like the Powerbeats, and where possible, we've linked the retailer with the lowest prices.

These are, of course, just a handful of other earbud options on the market. There are tons to choose from, and if you have a difficult time finding the right size at the right price point, you may need to experiment and take advantage of some manufacturers' return policies.
Guide Feedback
Have questions about this guide, want to offer feedback, have a suggestion for an AirPods alternative, or know of something that we left out? Send us an email here.