Stylus Reviews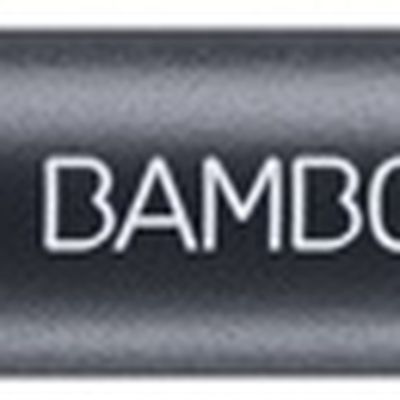 Introduced earlier this year, the Bamboo Sketch is Wacom's latest precision stylus designed to work with the iPhone and the iPad over Bluetooth. It's meant to mimic the feel of traditional pen-and-paper writing and drawing with interchangeable pen nibs and customizable shortcut buttons. Priced at $80, Wacom's new stylus isn't a better option than the Apple Pencil for iPad Pro users, but for...
Stylus Articles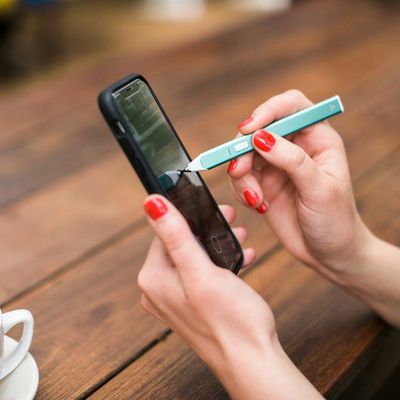 Adonit today announced the launch of the Snap 2, an accessory that melds a traditional stylus with selfie stick functionality. Designed for customers who use social media apps like Instagram and Snapchat, the Bluetooth-enabled Snap 2 offers a PixelPoint tip for taking notes, making sketches, drawing, and other purposes, along with a built-in Bluetooth camera shutter remote. The remote...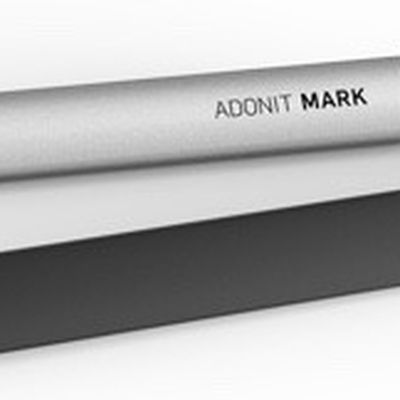 Adonit, a company that makes a range of popular styluses for iOS devices, today announced the launch of two new products -- the Adonit Mark and the Adonit Switch. The Adonit Mark is an entry-level stylus that's priced affordably while the Adonit Switch offers a more premium experience. Adonit's Mark is a standard mesh-tipped stylus with a few features to set it apart from competitors,...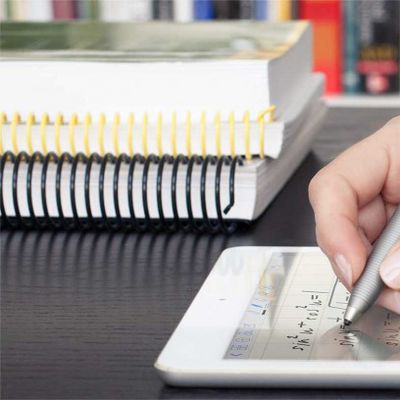 Adonit on Tuesday announced a new Jot Script Evernote Edition, a Bluetooth-enabled note-taking stylus for iPad that features a slimmer build, longer-lasting rechargeable battery and improved precision and app integration. The stylus has a better grip, upgraded Pixelpoint tip and improved palm rejection for a more precise experience with some of the best note-taking apps. Specifically, the...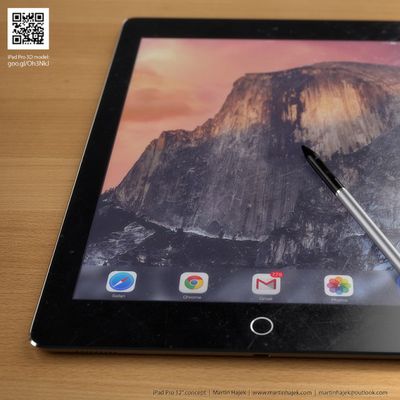 Following an influx of rumors surrounding the "iPad Pro" and a possible stylus accessory launching around the same time, well-known 3D modeler and designer Martin Hajek has created a series of concept renderings for each device on his blog. Hajek's models include several details rumored for the iPad Pro, which has been claimed to carry a 12.2 - 12.9 inch display and fall in line with the...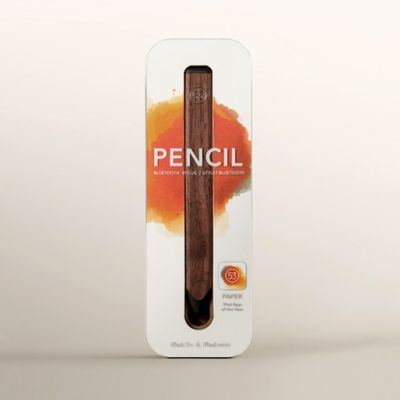 Accessory maker FiftyThree today announced the availability of the company's popular Pencil stylus in Apple retail stores. Though the stylus has been spotted in select Apple stores in recent weeks, this announcement marks the first time the iPad stylus officially has been available in the Cupertino company's brick and mortar stores. Apple also recently began selling Pencil through its online store...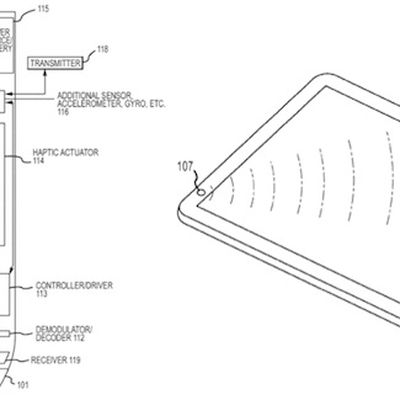 KGI Securities analyst Ming-Chi Kuo is back with another report outlining his belief that Apple will launch a stylus as an optional accessory for the company's rumored 12.9-inch "iPad Pro". With the new iPad's larger screen, it will likely prove popular with enterprise and creative users who tend to have more need for a stylus and Kuo believes Apple will fill that need with an in-house solution.Gi...