Speck Reviews

In today's review, we're talking a look at iPhone 6 Plus cases from Speck, a well-known accessory company that sells its products in dozens of retail stores. Speck has been in the case-making business for many years now and it offers several iconic cases like the CandyShell and the MightyShell. All of Speck's cases provide a reasonable compromise between protection and thickness. They can keep ...
Speck Articles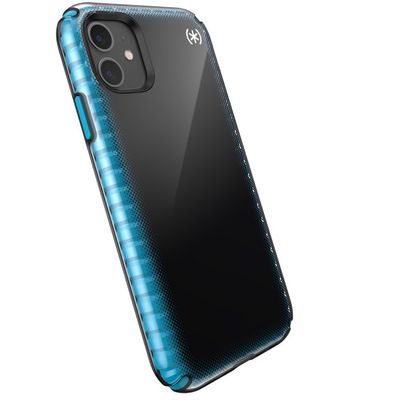 Speck today announced the launch of a new Presidio2 line of cases, which Speck says are the most protective, durable, and slimmest dual-layer cases that it has ever created. The Presidio2 cases use new "Cloud Armor" technology, which involves creating individual air capsules along the perimeter of the case. On impact, the air capsules flex and suspend the device on a cushion of air, similar...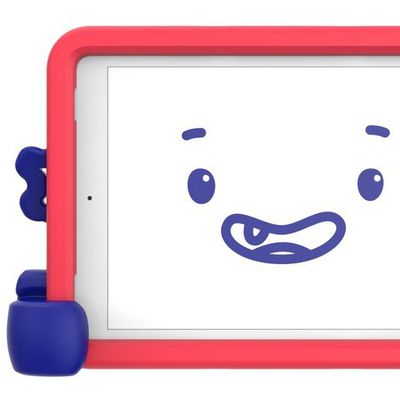 Speck today announced the launch of the Case-E, a new tablet case that's aimed to protect iPads that are being used by children. The Case-E is a followup to the Speck iGuy, one of Speck's most popular iPad cases. The Case-E, like the iGuy comes in bright colors and uses soft but sturdy materials that are easy to grip. Case-E features 6-foot drop protection along with detachable EVA foam...

For this week's Friday giveaway, we've teamed up with Speck for something special. We're giving away a brand new 32GB sixth-generation iPad paired with one of Speck's iPad cases, the Balance Folio Clear. Priced at $44.95, Speck's Balance Folio Clear is made from a clear, durable polycarbonate that keeps your iPad protected but visible, leaving the design and look of the iPad unobscured. The...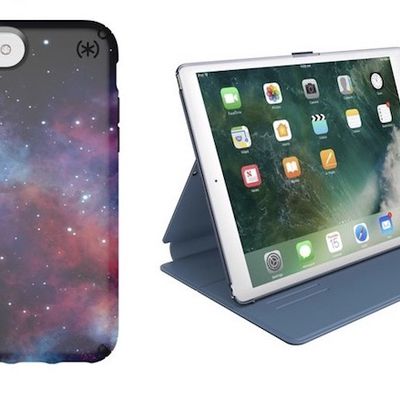 Accessory maker Speck today launched a notable sale that discounts products by 45 percent across its online storefront, ranging from smartphone cases to bags, screen protectors, cables, and more. To see the sale prices, find an item to add to your cart, click "View Cart" in the pop-up menu, then enter the discount code SUPER45 in the box at the bottom lefthand corner of the screen. Note:...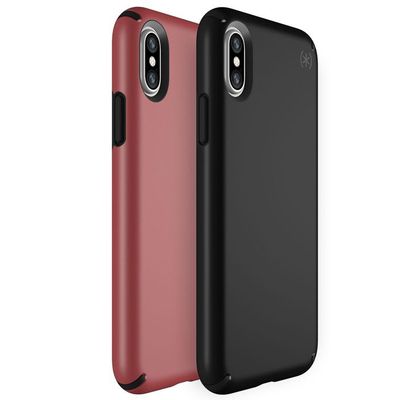 Speck today announced that it has teamed up with Scosche to create a new Presidio Mount iPhone case that is designed to work with Scosche's lineup of MagicMount magnetic mounts. Scosche's magnetic mounts typically require iPhone users to attach metal mounting plates to their iPhones or iPhone cases using adhesive, but the Presidio Mount includes two steel plates that are embedded between the...

We've teamed up with Speck for a very special giveaway that includes one of Apple's brand new 256GB iPhone 8 models in Silver and a Presidio Ultra Case designed by Speck to go along with it. Speck is offering a wide range of cases for the new iPhone 8 and iPhone 8 Plus at prices starting at $39.95, but the Presidio Ultra is Speck's most protective iPhone case. The Presidio Ultra has...

Speck, best known for the cases and accessories it makes for Apple's line of products, is showing off two new protective cases at this year's Consumer Electronics Show. The Presidio Clear is Speck's first drop-resistant laptop case, while the Presidio Show is its latest iPhone case. The Presidio Clear is made with a dynamic transparent material that Speck is calling "Impactium Clear," and...

Speck today announced the official launch of its Pocket-VR accessory, a collapsible, portable virtual reality headset designed to be compatible with its line of Candyshell Grip cases. The Pocket-VR was created using Google's Cardboard VR specs, so it is able to display content created for Cardboard. The Pocket-VR, made of black plastic, comes with a black and gray CandyShell Grip smartphone...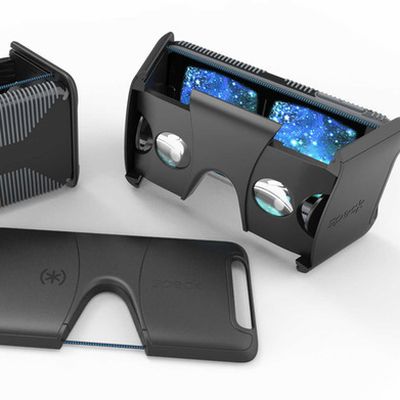 Speck has announced (via PhoneArena) a new accessory called the Pocket VR, which is a collapsible virtual reality headset that's compatible with the company's Candyshell Grip cases. The headset can be used to display content created for Google's Cardboard VR headsets, allowing iPhone users who use Speck cases another avenue to experience virtual reality on their devices. The Pocket VR...

Popular iPhone case maker Speck today debuted a new set of cases in its CandyShell lineup, the Inked Luxury Edition. Like other CandyShell cases, Speck's Inked Luxury Edition cases offer a dual-layer design that combines a rigid plastic outer shell with a rubber interior to offer protection from drops without a huge amount of additional bulk. We were able to check out the Inked Luxury...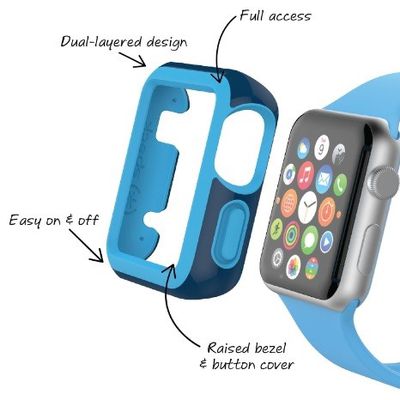 Alongside the launch of the Apple Watch, many third-party businesses have found room to expand their organizations, or create completely new ones, with various collections of charging stands, band swapping websites, and even more rugged cases for Apple's new wearable. These cases, it should be noted, work in conjunction with Apple's previously existing band options. One of the more notable...